You Should (Almost)

NEVER

Take Melatonin

Why? Because while melatonin may help you fall asleep…

It won't help you stay asleep.

American neuroscientist, Andrew Huberman, is a tenured associate professor in the Department of Neurobiology at Stanford University School of Medicine. He has made contributions to the disciplines of neural regeneration and repair as well as brain development and plasticity. [4]

He has been very vocal about his dislike for melatonin supplements. He's said that many people who take melatonin actually report that they wake up 3-5 hours later with the inability to fall back asleep.

Sleep disorder specialist Michael Breus, Ph.D warns: "Melatonin is a sleep regulator, NOT a sleep initiator." [5]

Melatonin is also completely unregulated. Most commercial magnesium supplements that have been tested only contain about 15% of the amount listed on the bottle OR up to 400X the amount listed on the bottle. [6]

Many countries have even outlawed its use over-the-counter, "OTC melatonin has been banned for years in the United Kingdom (UK), European Union, Japan, Australia, and most recently Canada." [7]
The truth is that when you take
these over the counter melatonin supplements…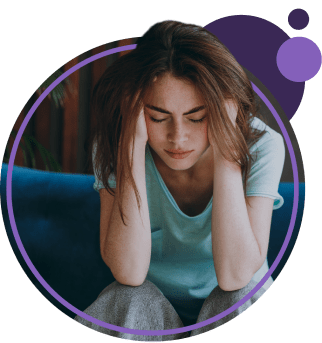 You're
Overdosing


On Melatonin

In fact, according to a report[8] released by the Center for Disease Control (CDC) recently, accidental poisonings with melatonin among children under the age of 19 increased by 530% from 2012-2021.

While 260,435 pediatric melatonin ingestions were reported to the National Poison Data System (NPDS), 27,795 children required medical treatment.

Overdosing on melatonin is SUPER DANGEROUS. Plain and simple.

Melatonin was actually one of the first products I tried to improve my sleep, but it wasn't optimizing my sleep the way I needed it to:
Melatonin may work for a night or two, but then you need more of it…
And then most people get to a point where it doesn't work and then they have to cycle off and it can take weeks and months for their bodies to adapt. It can take months for someone's body to recover from melatonin usage.
INSTEAD, THE BEST APPROACH IS: give your body the precursors to melatonin and the molecules that help your body produce melatonin naturally…
So the body doesn't downregulate…
You don't become dependent on sleep supplements…
And you don't experience that "sleep hangover."
However, I have some
good news: If…
You're Going Through Life
Like A Zombie…
And you're unable to find ANYTHING that will give you the results you've been dreaming about…
You don't have to live like this…
Because the magical formula I am about to tell you about is unlike anything the world has ever seen before that creates…